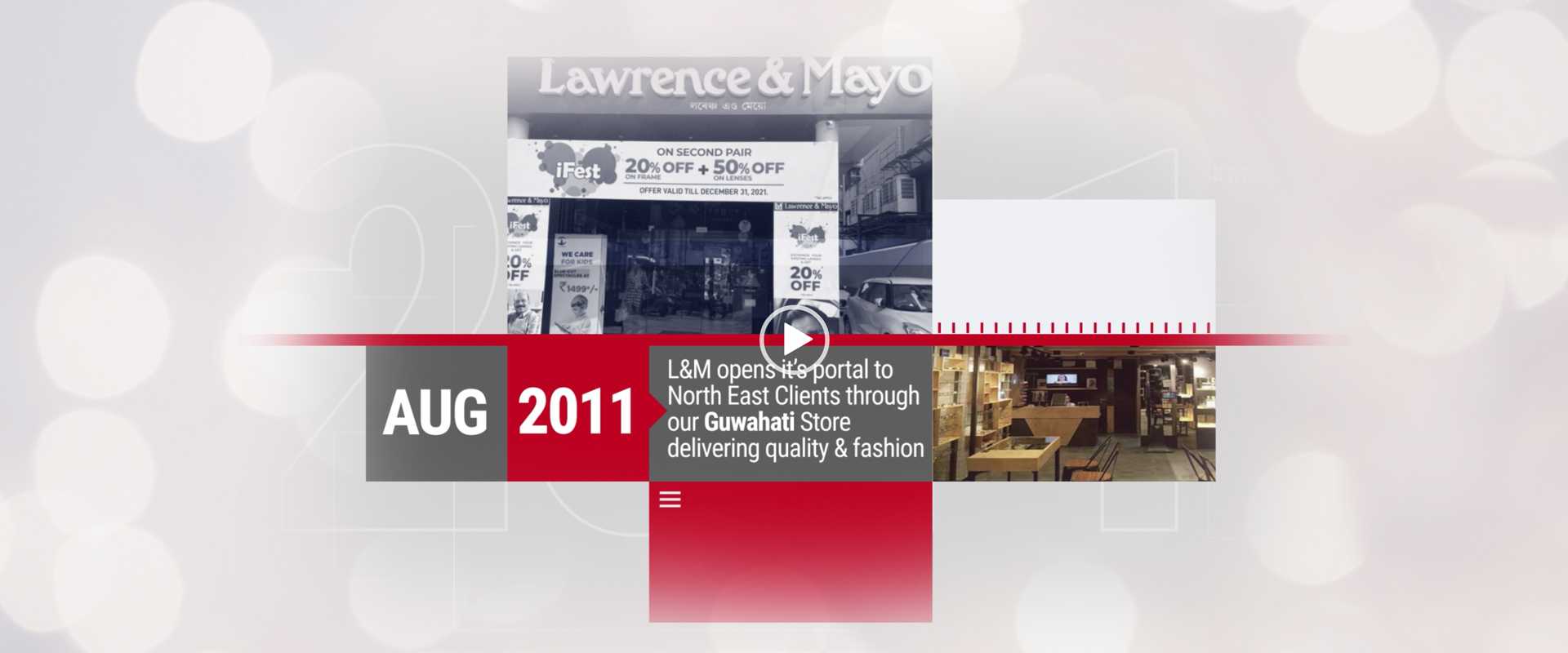 aapuni kene aase, Assam!
Guwahati
Shanti Complex, G. S. Road, Bhangagarh,Guwahati - 781 005
Mon-Sat: 10.00am - 8.00pm
Sun- Closed
Slide

Optometrists & Eyewear
Consultants


Measurement &
Dispensation

Luxury, Premium &
Branded



Approachable &
Convenient
customer Testimonials
Rakesh Borah
It's a very nice experience.. I was going for the first time in 2018. Their customer support stuff, presentation, collections are very good.. I am very much impressed so that I have been there recently to routine check up and also buy a new frame of spacs. They are honest to their profession.. Will meet again.. Thank you for your support.
Bhaskar Hazarika
Good service and awesome hospitality, fast and efficient would recommend everyone to do visit once without hesitation. Very honest and highly obliged for their kind attitude. Best showroom helpful and cooperative. Very decent behaviour of the employees. Very excellent experience with Lawrence & Mayo. Wish you the best in future. It has been a great experience thanks.
Priyanka Barman
Did my power check up in the branch and it is really good and feasible especially during this time. Also, the collection of frames here is a must visit. Overall a super good experience.