Slide 1
Over 146 years of dedication to excellence in craft and single minded focus on customer service has earned L&M the foremost place in the eyewear industry in India. Today Lawrence & Mayo has a pan-India network of stores serving the diverse eyewear needs of our communities.
The Origins
Lawrence & Mayo Group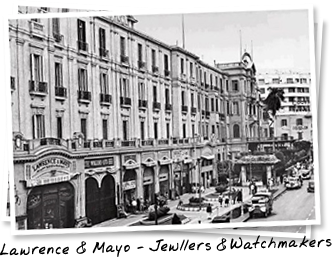 Lawrence & Mayo, a wholly family-owned & run business, has been India's leading optician since 1877 – renowned for the legacy of eye care in India with the highest standard in precision eye care solutions.
We are a 146-year-old institution started by two families: the Lawrence family and the Mayo family- jewellers and watchmakers by tradition. The two families set up operations all over the world. The businesses were set up first in London, then in Calcutta, Bombay, Karachi, Rangoon (Burma), Colombo, later in Cairo, Spain, Portugal, and Singapore.
In 1938, Lawrence & Mayo was incorporated under the Indian Companies Act (1913) as a Private Limited Company. In 1959, I C Mendonca took charge as Managing Director of L&M and laid the foundation for an expanding Lawrence & Mayo Group in India.
While the ophthalmic optician division is well known, we are also a trusted name for our weather stations, scientific, survey, drone, vacuum and material testing equipment. Since our inception, we have remained steadfast in our commitment towards long-term growth, quality & care while honoring the shared traditions and values rooted in history.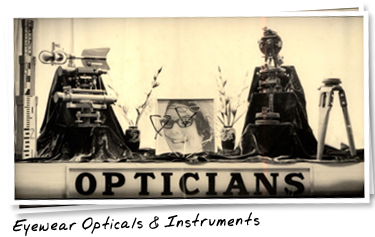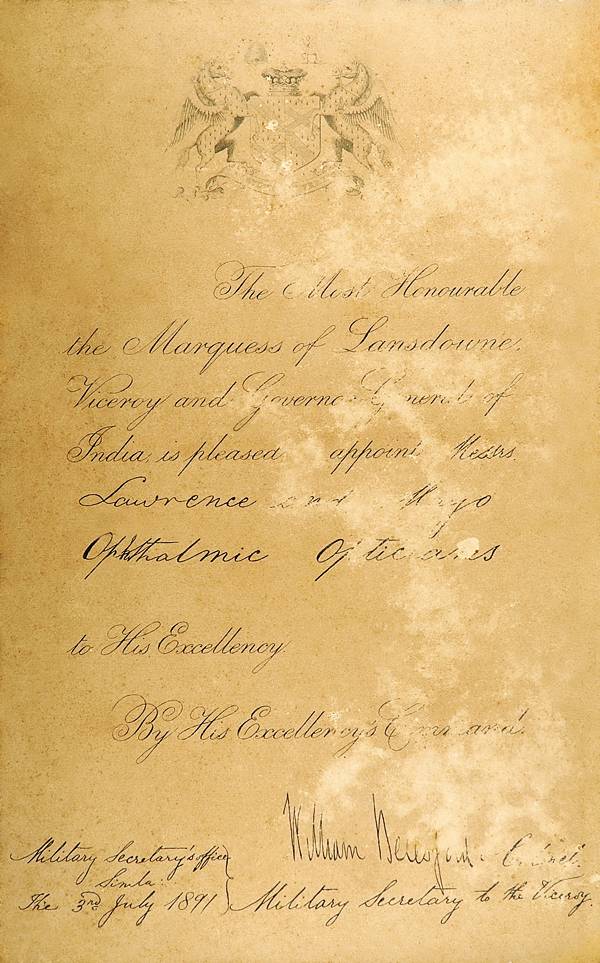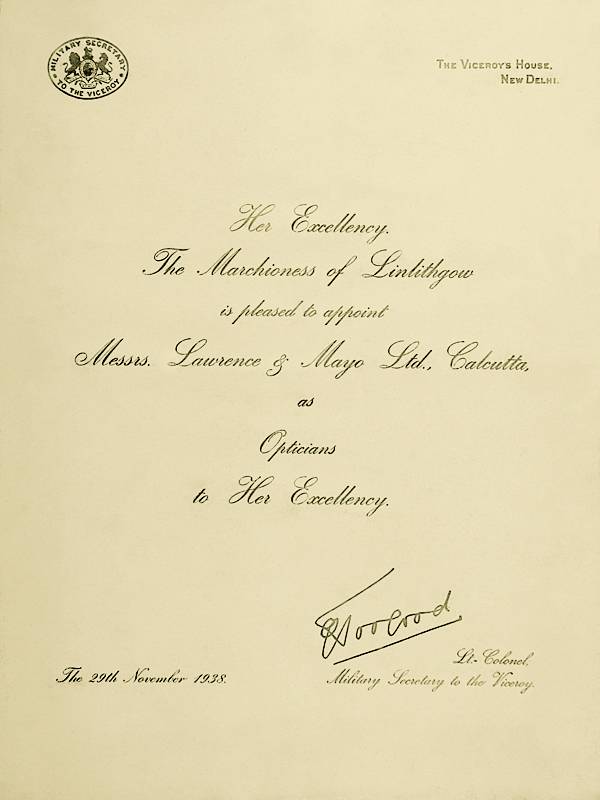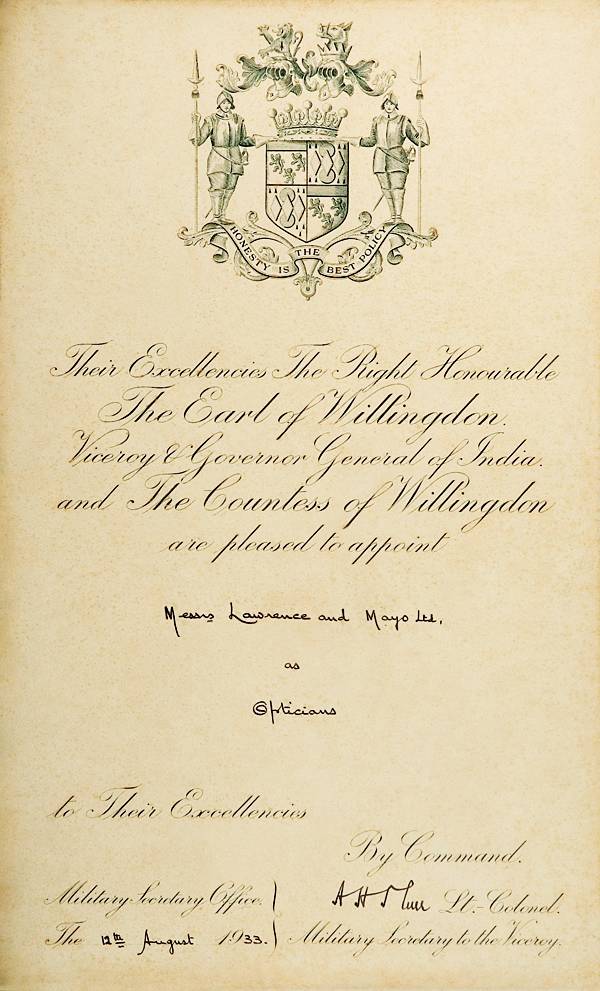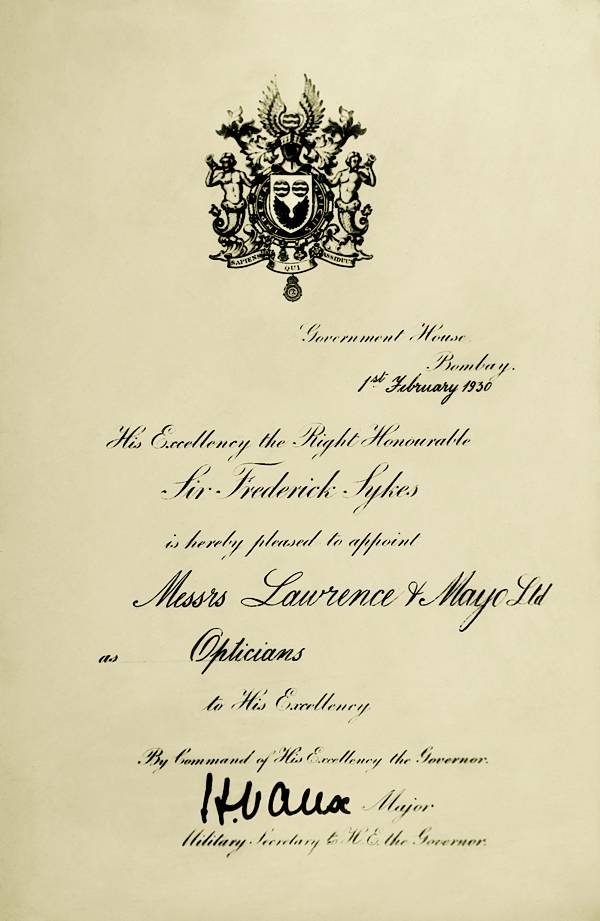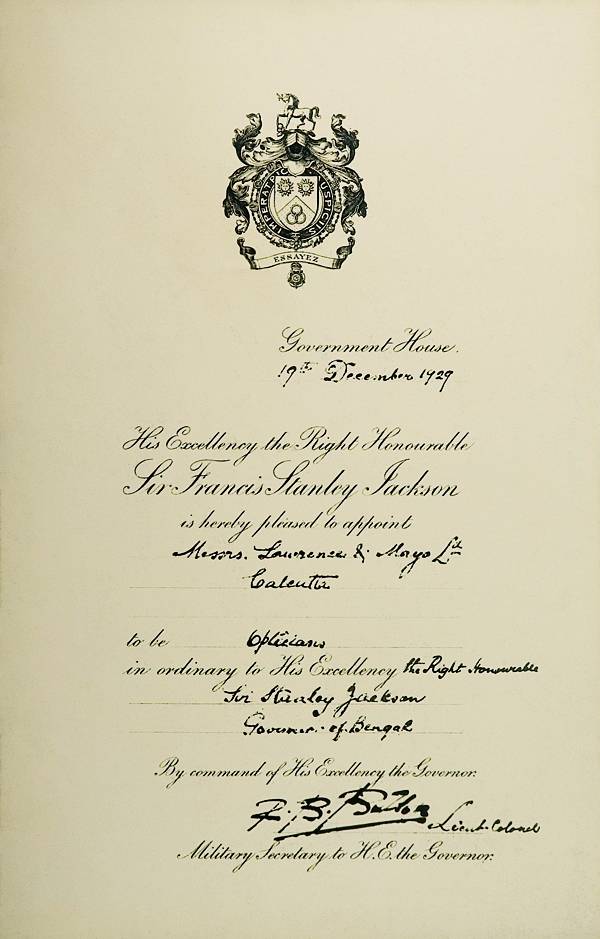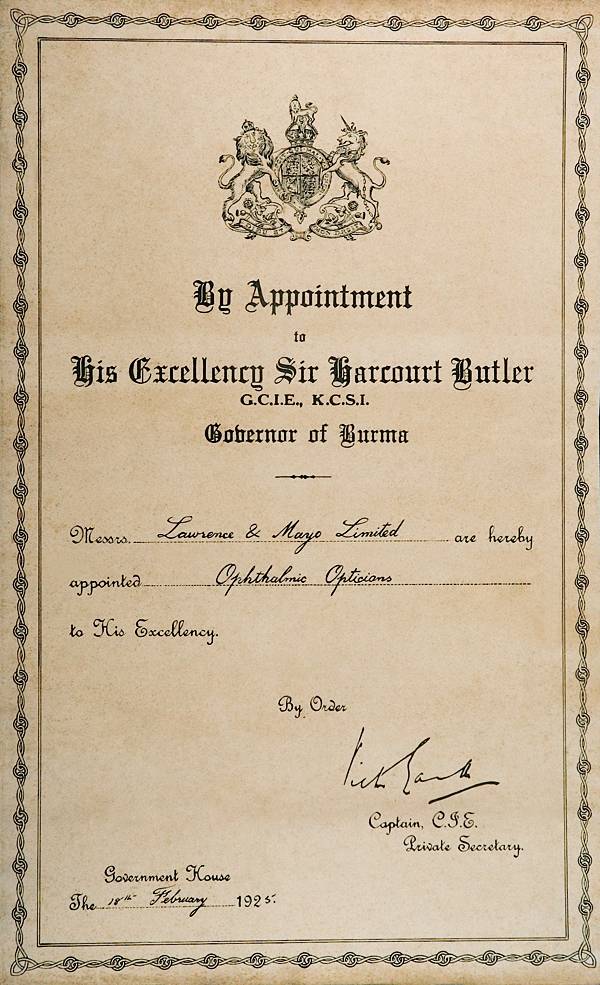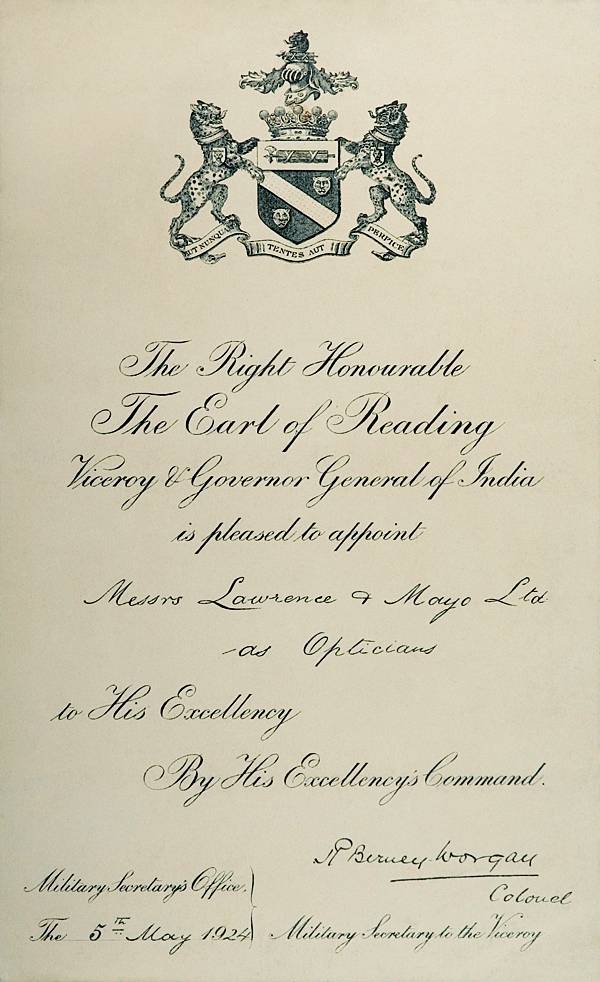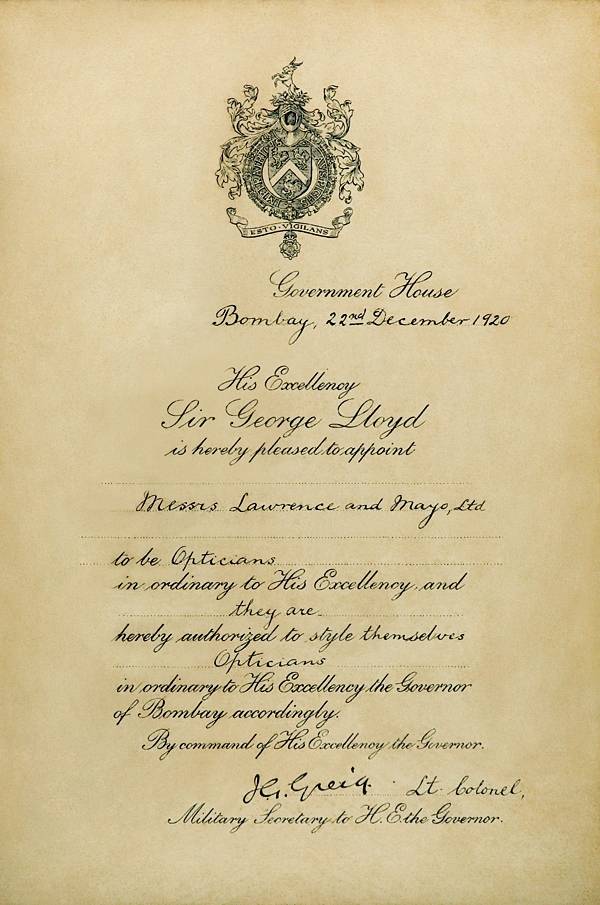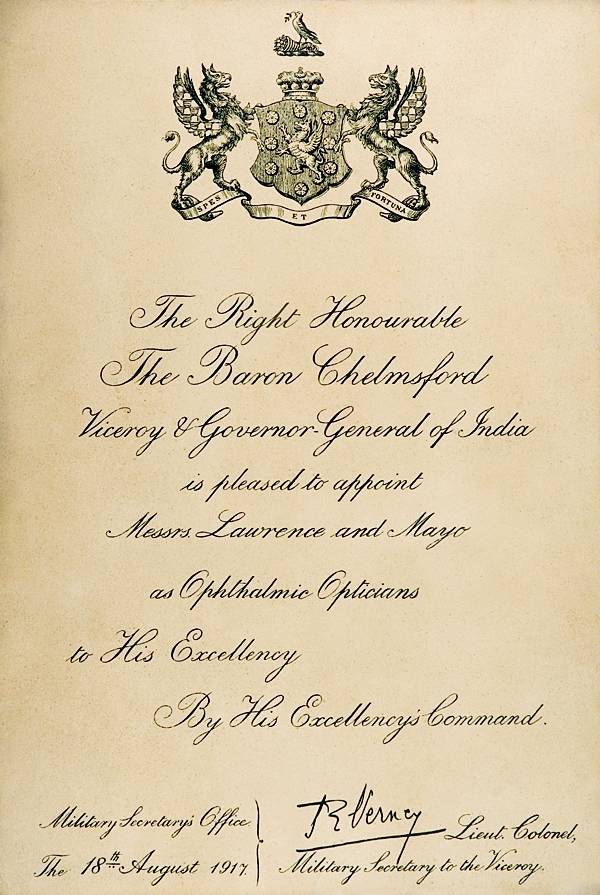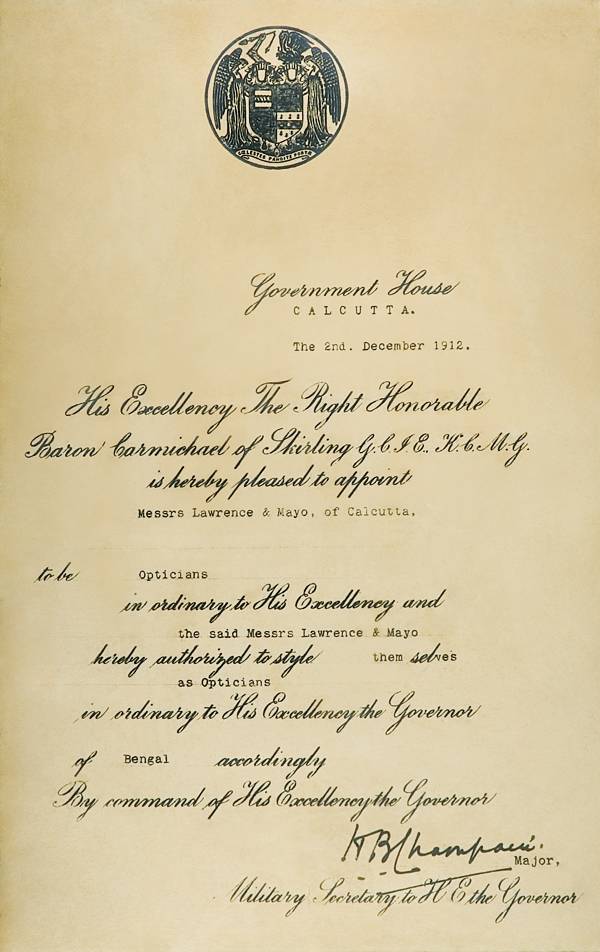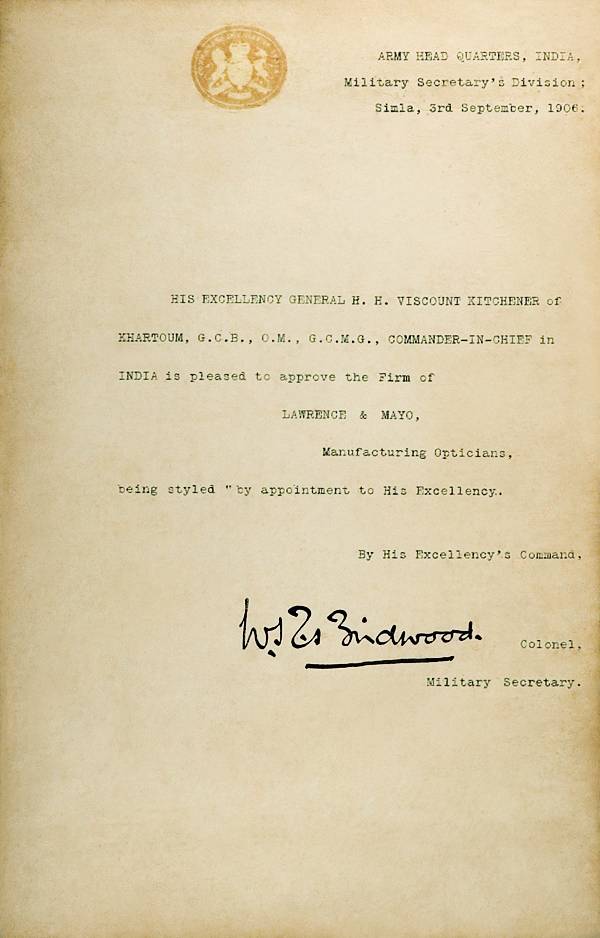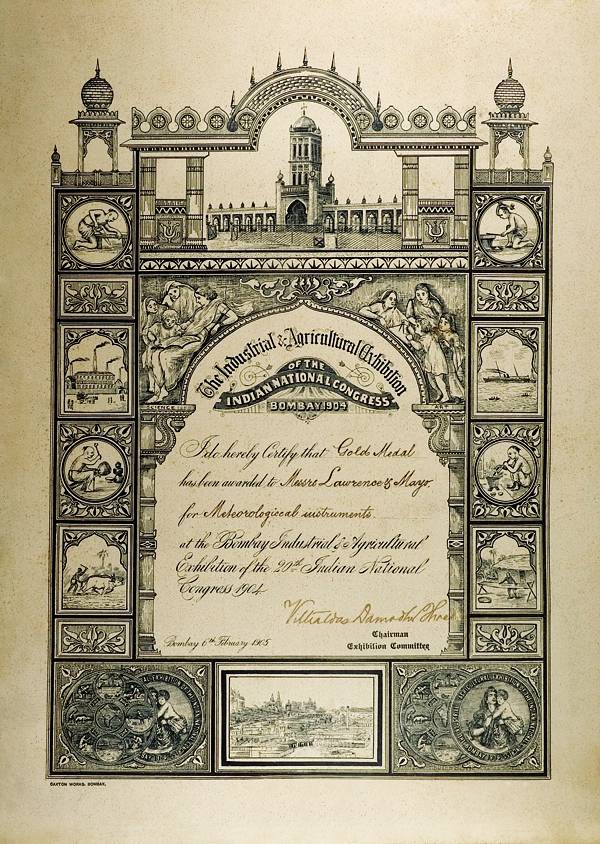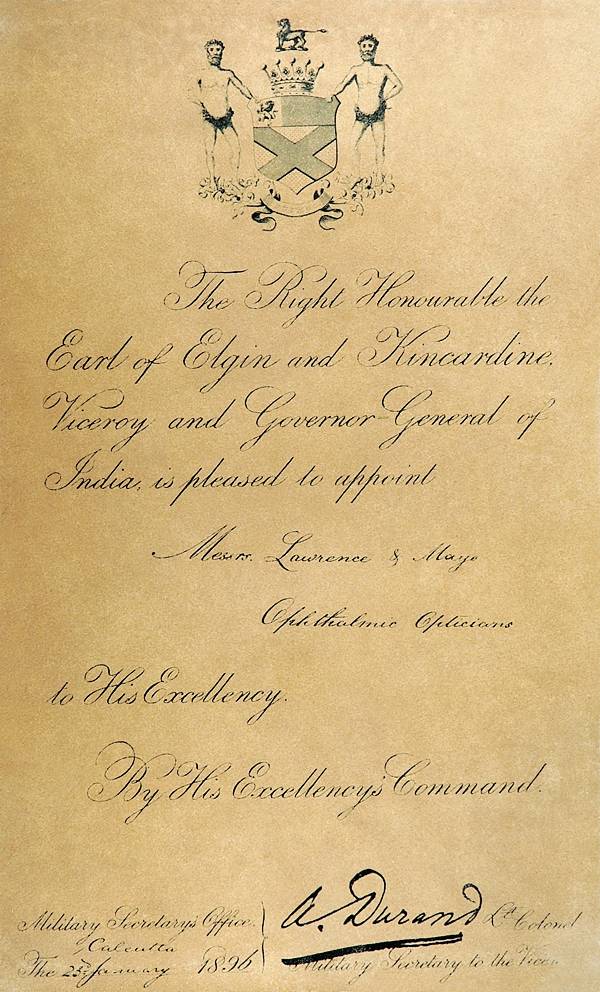 In pursuit of excellence
A legacy of Perfection
Renowned for our exquisitely crafted eyewear, L&M was patronized by royals and today cater to the moguls of modernity with the choicest collection of classic and contemporary eyewear in our wide network of stores across India. We have had the privilege of Royal Patronage to be Appointed as Opticians to kings, queens and viceroys alike. During the Wimbledon Finals of 1923, H R H Queen Mary styled herself in the 'Amulet' glare protectors from Lawrence & Mayo.
We have catered to Mahatma Gandhi, Pandit Nehru, Rabindranath Tagore, J.R.D. Tata and several luminaries of our country. People who have been active in the freedom movement, artists, poets, and writers, have all been our customers. Our positioning statement holds to date, – Helping visionaries see better since 1877.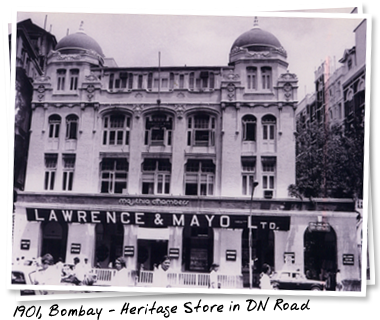 We are pioneers of eyewear products, services, and techniques that have changed and helped shape the optical industry. We are considered a trusted eyewear brand and have earned and held our position as a one-stop-shop for eyewear solutions. Backed by our versatility, adaptability, and meticulous attention to detail, we deliver fashionable, high-quality, high-precision eyewear products at affordable prices. Given our company's image, perception, reliability, and reputation, Lawrence & Mayo is the first choice for many internationally brands like to launch themselves in India.
The wealth of experience of a multi divisional scientific company makes L&M a trusted name for precision eye testing and dispensing services. We give our customers the best eyecare solutions and selection of fashionable eyewear. We introduced global advances in eyecare such as contact lenses, progressive lenses, colored contact lenses, prescription swimming, and were instrumental in bringing computerized eye testing to India.
Pioneers in the eyewear industry
Since 1877
Our attention to innovation, and focus on research and development, has helped us staying abreast with the latest technological advancements in the eyewear industry. We are the first optician to get ISO 9001-2000 certification in 2003. Our rich history of innovation, trendsetting, perseverance and keen attention to customer delight has firmly cemented our identity in the hearts and minds of millions of customers.
The business has been a family-operated company/run organization with the fourth generation of the Mendonsa family involved in the business operations and are known for our impeccable service and experience across all our stores. Our highly motivated and dedicated team whose loyalty spans generations are committed to upholding the Lawrence & Mayo values.