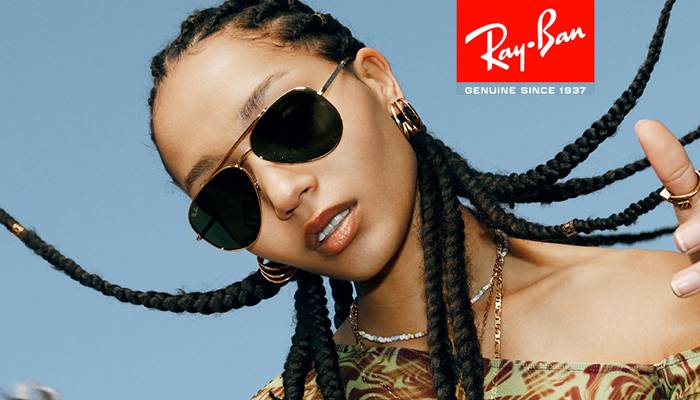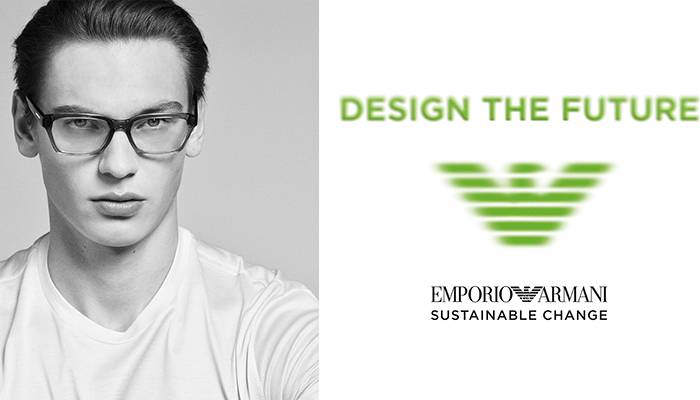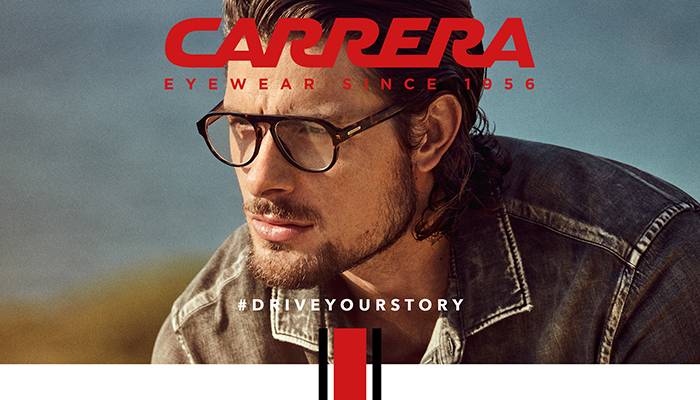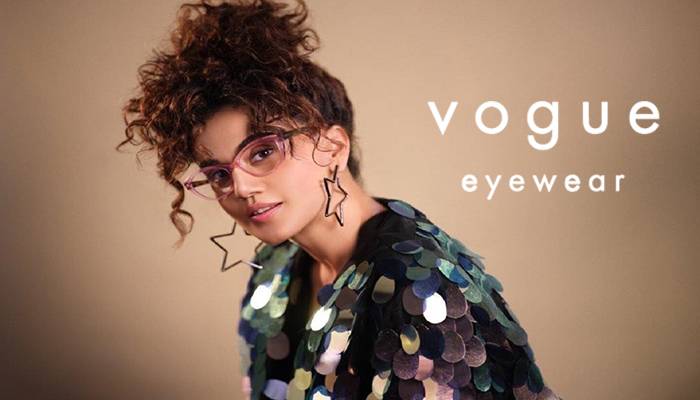 Shanti Complex, G. S. Road, Bhangagarh, Guwahati, Assam, 781 005
(Get Directions)
0361-246 8994 / 246 8995
guwahati@lawrenceandmayo.co.in
10:30 AM – 08:30 PM
store gallery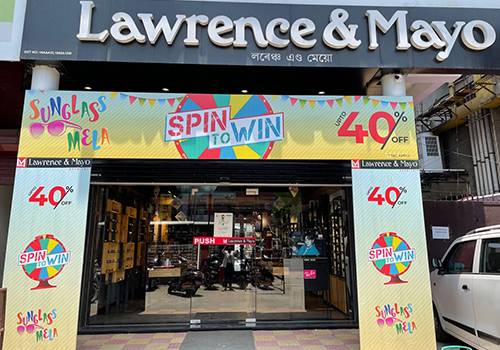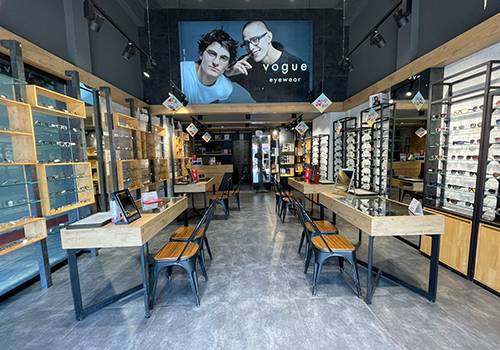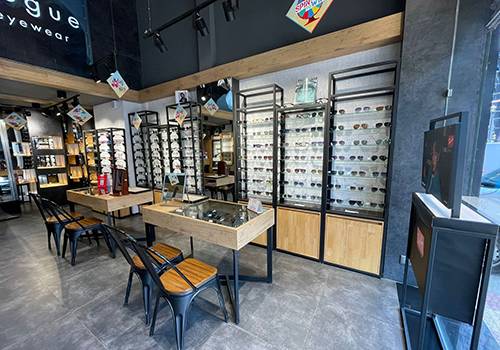 brands we carry
What our customers say
B12- 1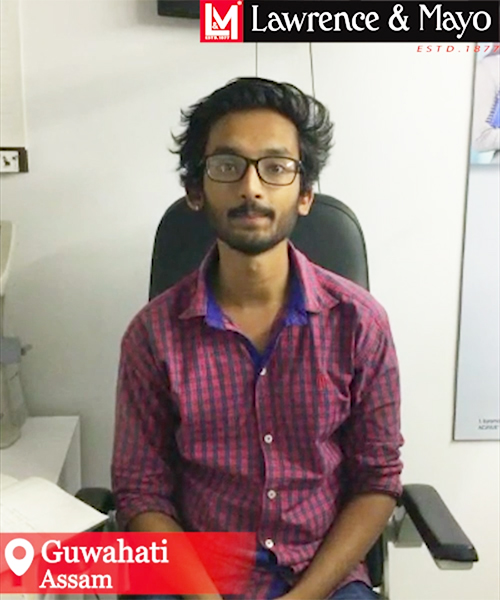 B12- 1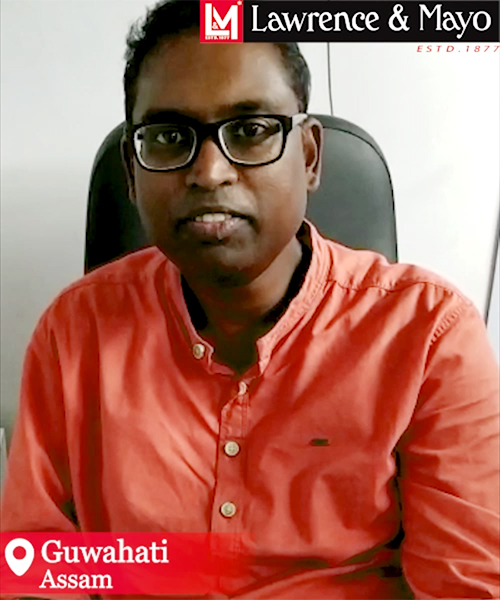 B12- 1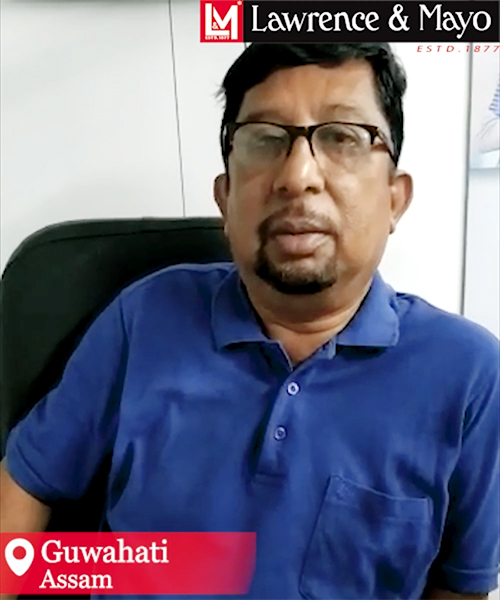 B12- 1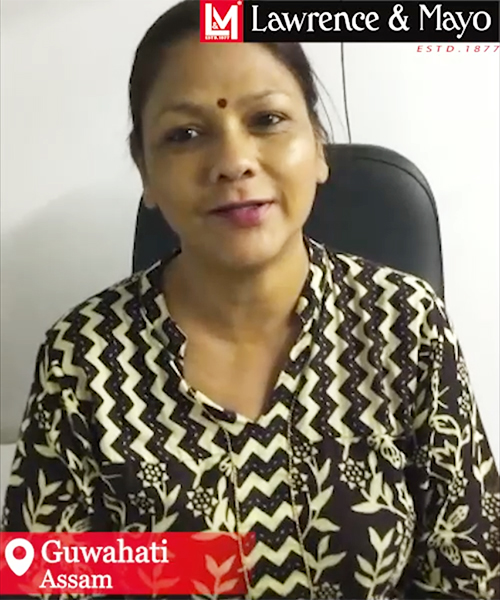 customer reviews
Peter Paul Hauhnar
It was wonderful experience again at L & M. As I have been associated with it for the past 40 years, I say Congratulations to you for keeping the same spirit. Special thanks to the manager and staff at LM Guwahati.

Abhijit Borah
Have been a customer associated with this outlet for sometime. I fully endorse the professionalism and politeness displayed by the staff. The customers are always left satisfied. As far as eye care is concerned, I am sure their items and accessories are wide and varied.

Monsum Hatikakotyy
The hospitality was great, they took me for eye check up. The room was full of sophisticated instruments and my eye check up was done properly. They showed me their frame collection which was no doubt , the best ones. I got my required lens and frame at a great deal
Following the covid protocols and and their staff behavior, it was a really nice experience.

Ben Abe
Lawrence and Mayo has come of age now. My last visit to this set up was in 2017 (as reminded by the staff themselves). Since then they have evolved into a well equipped set up. Very professional, scientific, courteous, knowledgeable and quality services. I availed a discount on offer and courier services (offered free of charge). Highy recommended.

the_antagonist
Had a great experience shopping with Lawrence and Mayo. Has always been a loyal customer to them and reciprocating this they have served great. Definitely a highly recommended place if you love your eyes. Thumbs up to the amazing staff.

saheli sarkar
Vast range of collections of sunglasses and spectacle frames,stuff is very co-operative, qualified eye specialists with proper eye checkup.after sales service is excellent.
They give contact lenses service as well with free trial. I will highly recommend L&M.
Great experience there.